How
To
C
hoose
A
Right
B
attery
F
or Your
According to our market survey, around 31% of lithium battery purchases are made by trolling motor owners, second only to RV owners. Today, let's take a tour of the ECO-WORTHY LiFePO4 battery.
Why Choose ECO-WORTHY LiFePO4 Lithium Battery For your Trolling Motor?
(1) ECO-WORTHY LiFePO4 lithium batteries offer significant advantages:
Lightweight and Compact Design

Your custom text goes here
(2) Optimal Cell Quality:
We prioritize A-grade battery cells, which constitute 80% of the battery cost, ensuring unparalleled quality and durability.
(3) Proven Industry Experience (16 Years):
With 16 years in the energy sector, ECO-WORTHY is a trusted name, representing specialization, efficiency, and enduring quality.
(4) Integrated Factory Sales Model:
As a fully integrated enterprise, we optimize manufacturing and sales, reducing costs for our customers without compromising product excellence.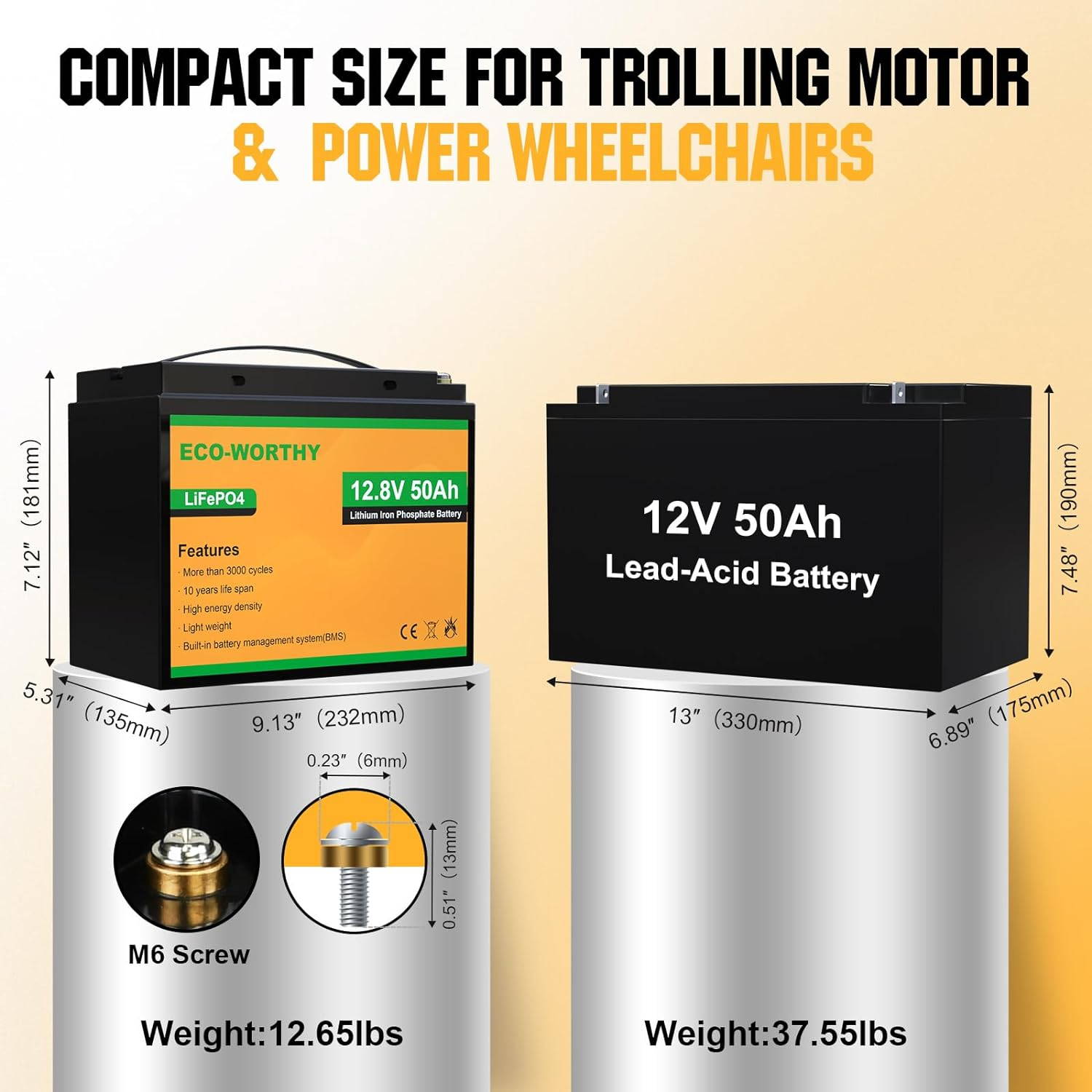 How
T
o
C
hoose
a
nd
C
alculate a
A
ppropriate
LiFePO4
L
ithium
B
attery?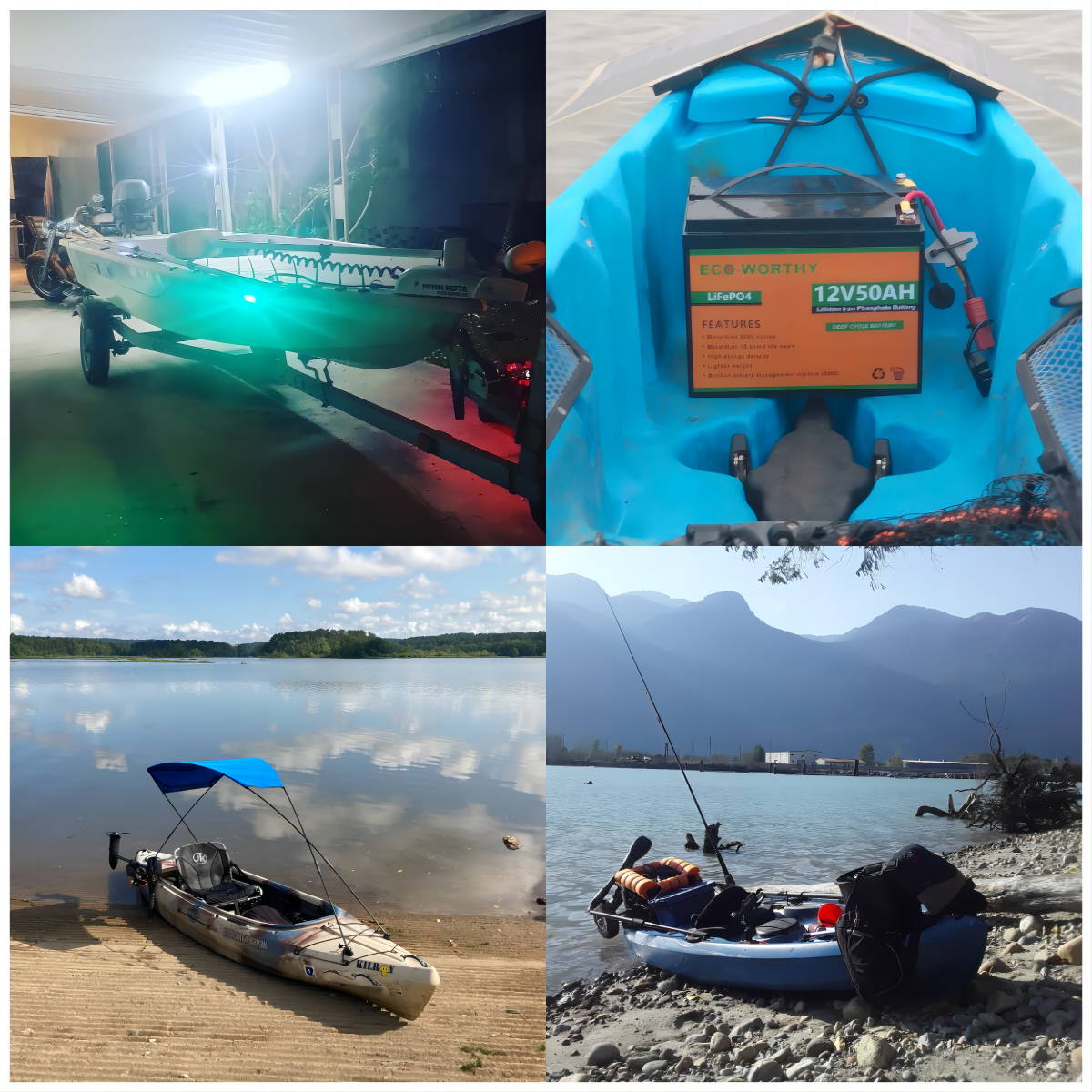 Size always matters, Start by measuring the size of your battery cabin or case and the available space in your boat. or consult the manufacturer's specifications to determine the appropriate battery size for your needs. Nobody wants to buy a battery and turn out to find out that it doesn't fit your boat.
Next, think about how long you want your equipment to run. The duration of use directly influences your lithium battery selection. Are you a frequent or occasional user of your trolling motor? Do you prefer high-speed or slower operations? These factors should guide your battery choice.
Selecting the right lithium battery can be complex, with various factors at play. Different trolling motor speeds impact battery life. While most manufacturers list the maximum amp draw at top speed, it's only part of the equation. You might need to perform some basic calculations for a comprehensive understanding
If your trolling motor has a maximum amp draw of 50A and you have a 12V 150Ah battery, you will get about 3 hours of run time. Here's a simple math formula you can check out:

But again, if you're not using your trolling motor at maximum power, your run time may be longer.
And external factors will also cause fluctuations in endurance time, such as weather (headwind, waves), ship weight, etc. If your trolling motor has to work into wind and waves, the equipment itself will consume more power, which will relatively reduce the operating time of the equipment.
Recommended ECO-WORTHY LiFePO4 Lithium Battery Models
For The Top 5 Popular Trolling Motors
| | | |
| --- | --- | --- |
| Brand & Model | Max Amp Draw | Lithium Battery Recommended |
| Newport NV-Series 55lb | 52amps | |
| Newport Kayak Series 36lb | 29amps | |
| PEXMOR Electric Trolling Motor 36lb | 30amps | |
| Newport X-Series 55lb | 52amps | |
| Watersnake Tracer Transom Mount Trolling | 30amps | |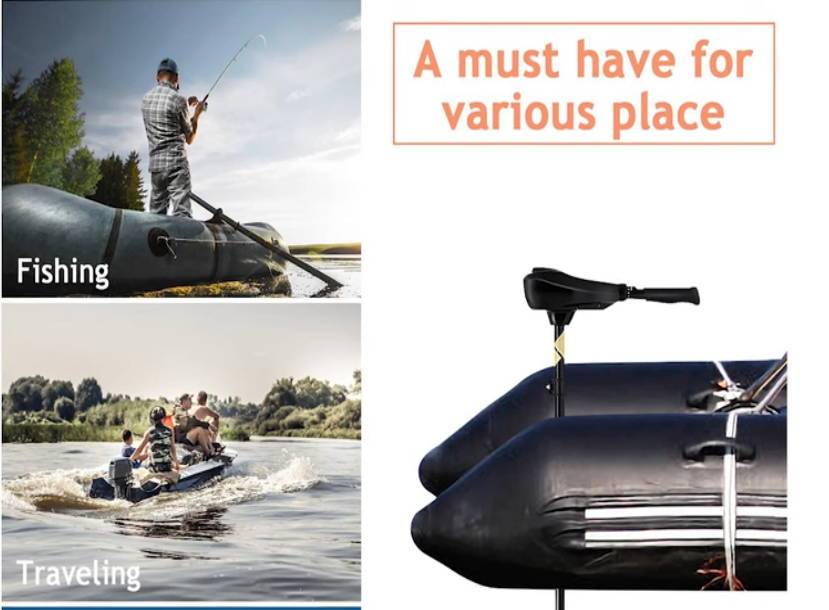 Essential Guidelines for ECO-WORTHY LiFePO4 Lithium Battery Usage and Maintenance
Utilize a 14.6V lithium battery charger, a 12V PV system, or a generator for charging purposes.

Ensure secure and safe connection of battery cables.

For long-term storage, practice routine battery maintenance.

Avoid charging the battery in temperatures below 32°F (0°C).

If any issues arise, please don't hesitate to contact our after-sales team for expert assistance.
Say goodbye to frequent battery replacements and enjoy worry-free boating with your trolling motor for years to come. Whether you're chasing big catches or exploring new waterways, EC0-WORTHY LiFePO4 Lithium Batteries are your reliable companion for superior performance and peace of mind.